Building the Church Through our International Partners
Friends of Ukraine takes the funds and resources donated by people like you, and connects them with our international partners. We help to provide a secure connection of funds and resources that are ensured to go to God's ministry to the people of Ukraine. Our partners are dedicated to seeing the Word of God spread through Ukraine, while facilitating the needs of it's people.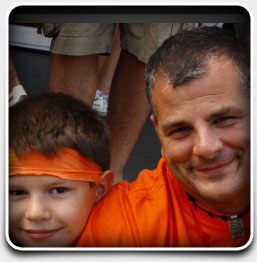 Radooga
Radooga was founded by Oleg Vasilevsky who, together with a group of I.V.C.F. (InterVarsity Christian Fellowship) students, did his first camp in 1994. His aim was to provide high-quality Christian camps for Ukrainian children. As the camps grew in quantity and popularity, it became obvious what a powerful evangelistic and discipleship tool the camping ministry was. God let the ministry grow from on-time summer projects to a year-round operating organization that came to existence in 1998 under the dame "All-Ukrainian Charitable Camp Resource Fund RADOOGA".
Besides camps, Radooga also started conducting conferences and training programs for your leaders from local churches. Radooga felt called to strengthen the Church by sharing expertise in leadership and resources with youth pastors who minister to teenagers 24/7 all around Ukraine. These programs were also offered to neighbooring coutries, helping to reach even more people for Christ.
Radooga is determined to continue to help strengthen the Church by providing camps, mission opportunities, conferences, resources and trainings for youth through which they can meet God and experience His presence more intimately.
---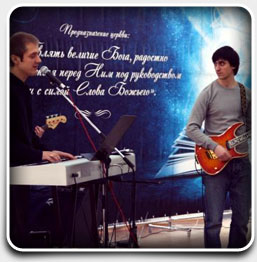 Almaz Church of Evangelical Christians
The goal of Almaz Church ("Almaz", meaning "diamond" in Russian) is to reveal the majestic glory of God through Christian perfection by the teachings of the Word of God through the mature and joyful servants of the Church.
It's fitting that the church's name means diamond, as Almaz Church is definitely a diamond in the rough as it relates to fulfilling the will of the Lord.